*****************************************************
I jump in the new website three seconds later.
When you do not jump, please click the following URL.
http://www.gmec.co.jp/english/products/index_05_04.html
*****************************************************
For Prevent From Deposit of Powder in Silo and Pipe
Effective for minimizing of bridging and rathole.
Features
The sliding coat is a non・cohesive silicone paint. It features superior waterproof and damp・proof characteristics and exhibits the power for prevention of bridge formation in the hopper and piping.
Highly resistant against heat, cold, abrasion, impact, bending and chemicals, it is dried at the normal temperature in approximately three hours, thereby allowing easy painting in the field.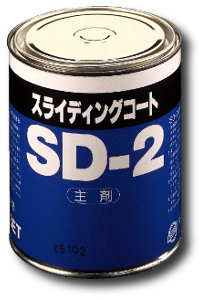 Application