*****************************************************
I jump in the new website three seconds later.
When you do not jump, please click the following URL.
http://www.gmec.co.jp/english/products/index_01_01.html
*****************************************************
Continuous Feed Without Pulsation
Even with only a small amount of adhesive powder this machine provides continuous feed with no pulsation.
Features
The actualization of continuous feeding without pulsation
As powders deposited into the feeding table are continuously scooped by the scraper, continuous feeding without pulsation is made possible.
A wide range of feed rate settings are possible
By also adjusting the inverter and scraper depth, a wide range of feed rate settings are possible.
Stable feeding is possible even for adhesive powders
As this feeder is constructed to use the scraper to forcibly scoop even small amounts of adhesive powders, stable feeding is possible.
No bridging
Due to that two drive shafts are applied to the feeding table drive and the agitator drive individually (twin drive shaft system),
the feeder inlet diameter can be widened allowing even small amount of powder to be fed without of bridging.
The actualization of accurate feeding
As this feeder is constructed to use the spout (powder pressure reducing device) to prevent of powder compression, fluctuations in bulk density can be minimized.
As a result accurate feeding is possible.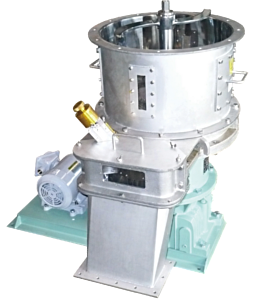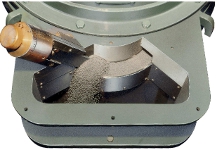 Outline
The Smooth Auto Feeder (CF-type) is a quantitative feeder that has a unique two-axle feed method as well as a groove feeding table/scraper attached to the feeding unit to enable a consistent, continuous feed.
By using a scraper to forcibly trim off powder loaded onto the feeding table, this machine provides stable, continuous feeding to the next process even if the powder is somewhat adhesive.
With the technology and trust we have built up over half a century of doing business, we have developed a proven track record with countless fulfilled orders from many industries, and are well-loved for our "Consistent, Accurate Quantitative Feeders"
---
Make-up
With the spout (1) (powder pressure reducing device) at feeder inlet and the agitator (3), stored powder or grain materials are deposited inside the feeding table (6) with constant density without compression.
The deposited' powder or grains with fixed amount are scooped out continuously with the scraper (8), and then fed into the chute (9).
Wide ranges of feed rate are possible by adjusting the scraper (8) position and altering the rotation speed of the feeding table by inverter.
| | | |
| --- | --- | --- |
| 1 | スポート | Spout |
| 2 | 下部円筒 | Lower Vessel |
| 3 | 撹拌体 | Agitator |
| 4 | スパーギヤ | Spur Gear |
| 5 | 減速機 | Reduction Gear |
| 6 | 供給盤 | Feeding Table |
| 7 | フィードメータ | Feed Meter |
| 8 | スクレーパー | Scraper |
| 9 | シュート | Chute |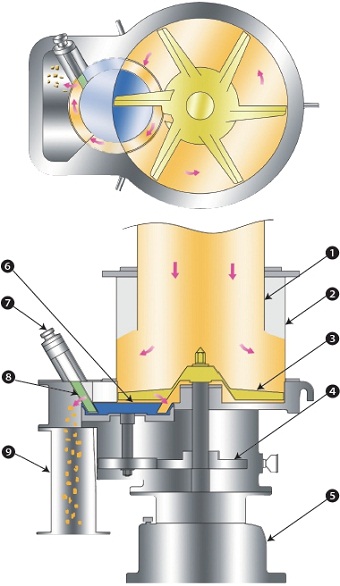 CF-50 Type
For equipment requiring feed rate for 0.85cc/min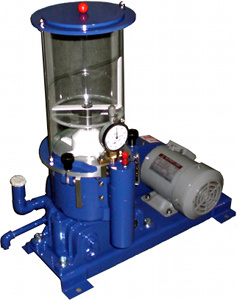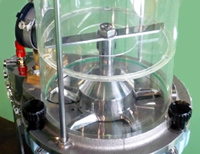 | | | |
| --- | --- | --- |
| 1 | モーター | Motor |
| 2 | Vベルト | V Belt |
| 3 | ベルトカバー | Belt Cover |
| 4 | 受盤 | Bottom Pan |
| 5 | フィードメータ | Feed Meter |
| 6 | アクリル円筒 | Acryl Vessel |
| 7 | コモンベッド | Common Bed |
| 8 | 減速機 | Reduction Gear |
| 9 | シュート | Chute |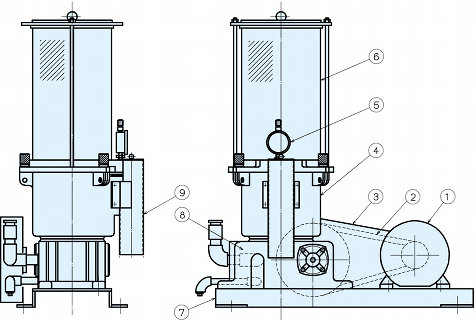 CF-50 Specification
型式
Type
型式分類
Class
供給量 (Max)
Feed rate
モーター出力
Moter Power
円筒容量
Vessel Volume
概略重量
Weight
CF-50
CF-52
1 L/h
0.2 kW
4 L
30 kg
CF-53
2 L/h
0.2 kW
4 L
30 kg
CF-100 ~ 300 Type
For equipment requiring the small feed rate for powder like additives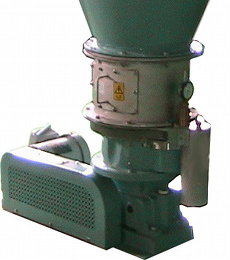 | | | |
| --- | --- | --- |
| 1 | モーター | Motor |
| 2 | ベルトカバー | Belt Cover |
| 3 | Vベルト | V Belt |
| 4 | 受盤 | Bottom Pan |
| 5 | 下部円筒 | Lower Vessel |
| 6 | 上部円筒 | Upper Vessel |
| 7 | コモンベッド | Common Bed |
| 8 | 減速機 | Reduction Gear |
| 9 | シュート | Chute |
| 10 | フィードメータ | Feed Meter |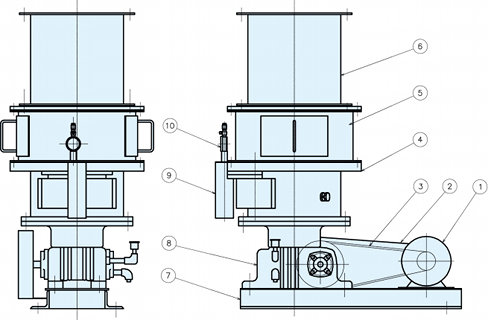 CF-100 ~ 300 Specification
型式
Type
型式分類
Class
供給量 (Max)
Feed rate
モーター出力
Moter Power
概略重量
Weight
CF-100
CF-103
2.9 L/h
0.2 kW
50 kg
CF-105
6 L/h
CF-200
CF-203
6 L/h
0.4 kW
70 kg
CF-205
12 L/h
CF-300
CF-308
48 L/h
0.75 kW
90 kg
CF-310
75 L/h
CF-312
105 L/h
CF-315
130 L/h
CF-500~800 Type
For equipment requiring precision, stable feeding without pulsation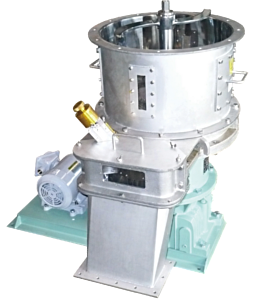 | | | |
| --- | --- | --- |
| 1 | コモンベッド | Common Bed |
| 2 | モーター | Motor |
| 3 | ベルトカバー | Belt Cover |
| 4 | Vベルト | V Belt |
| 5 | 減速機 | Reduction Gear |
| 6 | 受盤 | Bottom Pan |
| 7 | 下部円筒 | Lower Vessel |
| 8 | 上部円筒 | Upper Vessel |
| 9 | シュート | Chute |
| 10 | フィードメータ | Feed Meter |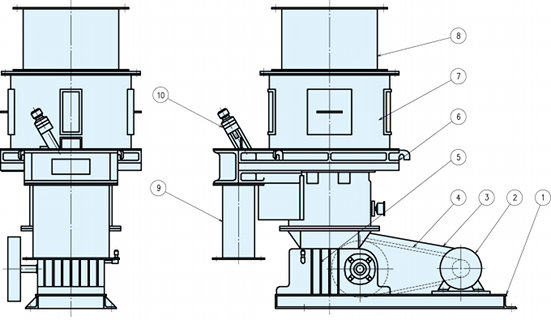 CF-500 ~ 800 Specification
型式
Type
型式分類
Class
供給量 (Max)
Feed rate
モーター出力
Moter Power
概略重量
Weight
CF-500
CF-510
90 L/h
1.5 kW
380 kg
CF-515
200 L/h
CF-520
300 L/h
CF-528
600 L/h
CF-535
900 L/h
CF-600
CF-630
1.0 m3/h
2.2 kW
510 kg
CF-640
1.5 m3/h
CF-655
3.0 m3/h
CF-700
CF-740
1.9 m3/h
3.7 kW
680 kg
CF-755
3.6 m3/h
CF-770
6.0 m3/h
CF-800
CF-890
15.0 m3/h
5.5 kW
1000 kg
Examples of Applications with CF-type Feeders
CFD-300S-SP
| | |
| --- | --- |
| | all-stainless construction allow to feed corrosive powder. |
CF-200S-SP
| | |
| --- | --- |
| | Capable of pneumatic transporting for small volumes of powders with the ejector. |
---
CFD-500S-SP
| | |
| --- | --- |
| | Capable of powder feeding from the flexible container bag. |
CFD-300S-SP
| | |
| --- | --- |
| | Capable of stable feed rate control with weighing system. |
Applicable Powder Material List for Feeders
| | | | |
| --- | --- | --- | --- |
| 消石灰 | Slaked lime | ポリエチレン | Polyethylene |
| 炭酸カルシウム | Calcium carbonate | 重曹 | Sodium bicarbonate |
| 活性炭 | Activated carbon | フッカアルミニウム | Aluminum fluoride |
| セメント | Cement | シリカ | Silica |
| 珪藻土 | Diatomite | カーボン | Carbon |
| フライアッシュ | Fly ash | ポリマー | Polymer |
| ソーダ灰 | Soda ash | 酸化チタン | Titanium oxide |
| フラックス | Flux | タルク | Talc |
| 微粉炭 | Galvanized coal | クレー | Clay |
| アルミナ | Aluminum | ベントナイト | Bentonite |
| 小麦粉 | Flour | 亜鉛粉末 | Zinc powder |
| 砂糖 | Sugar | ステアリン酸 | Stearic acid |
| 食塩 | Salt | メチルセルロース | Methyl cellulose |
| 澱粉 | Starch | クエン酸 | Citric acid |
| 酵母 | Yeast | ビタミン剤 | Vitamin powder |
| ワックス | Wax | マグネシウム | Magnesium |
| ベンガラ | Jeweler's rouge | JIS ダスト | JIS Dust |
| 米粉 | Rice powder | トナー | Toner |
| 炭酸バリウム | Barium carbonate | ニッケル | Nickel |