*****************************************************
I jump in the new website three seconds later.
When you do not jump, please click the following URL.
http://www.gmec.co.jp/english/products/index_01_03.html
*****************************************************
For Powders with High Liquidity
This machine provides stable feed without flushing due to its two-layered construction.
Features
Using as a base the ELCF Type and its high-sealing properties, the feeding table is given two-layered construction to provide stable feed without flushing.
Uses three types of feeding table, the set combinations of which allow an even higher level of feed accuracy based on the equipment and powder characteristics.
| | |
| --- | --- |
| | LFD Type |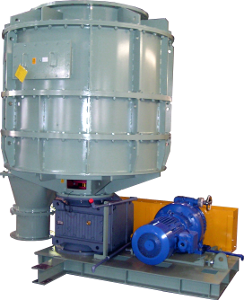 Union Feeding Table List
中-大容量供給
Medium-Large
Volume Feed
小-中容量供給
Small-Medium
Volume Feed
連続供給
Continuous
Feed
上段供給盤
Upper Table
リング式
Ring
エンサークル式
Encircling
エンサークル式
Encircling
下段供給盤
Lower Table
リング式
Ring
エンサークル式
Encircling
ステップ式
Step
Specification
供給量(Max)
Feed rate
モーター出力
Motor Power
概略重量
Weight
LF-100
600L/h
0.75kW
200kg
LF-200
2m3/h
1.5kW
350kg
LF-300
6m3/h
2.2kW
600kg
LF-400
13m3/h
3.7kW
1000kg
LF-500
30m3/h
5.5kW
1400kg
LF-600
60m3/h
7.5kW
2300kg
LF-700
160m3/h
11kW
3300kg
供給量(Max)
Feed rate
モーター出力
Motor Power
概略重量
Weight
LFD-100
600L/h
0.4~0.75kW
200kg
LFD-200
2m3/h
0.75~1.5kW
350kg
LFD-300
6m3/h
2.2kW
600kg
LFD-400
13m3/h
2.2kW
1000kg
LFD-500
30m3/h
3.7kW
1400kg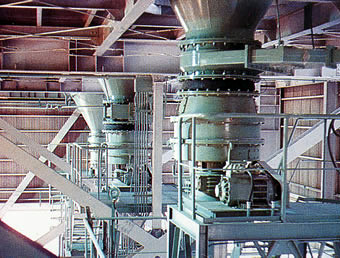 Pulverized Coal Feed 100T/H
Silo 100m3(Air Slide)
Model LF-R700
---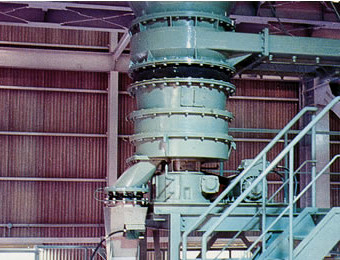 Fly Ash Feed 10T/H
Silo 100m3(Air Slide)
Model LF-R500
---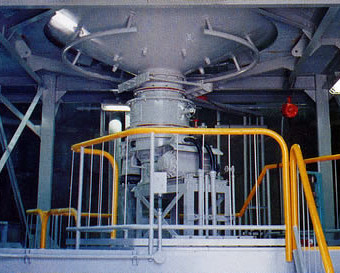 Slaked Lime Feed 3.6m3/H
Silo 200m3(Air Slide)
Model LF-T300