*****************************************************
I jump in the new website three seconds later.
When you do not jump, please click the following URL.
http://www.gmec.co.jp/english/products/index_01_05.html
*****************************************************
For Equipment Micro-feeding is Required
Stable micro-feedinng of powder can be realized
Features
The accurate feeding of powders is realized because the powder is scraped fixed volume with the feeding table and the scraper plate.
The stable micro feeding is realized by customizing the suitable structure of feeder for various powder characteristics.
The simple structure and small size contribute easy disassemble and cleaning.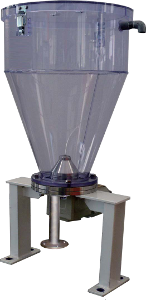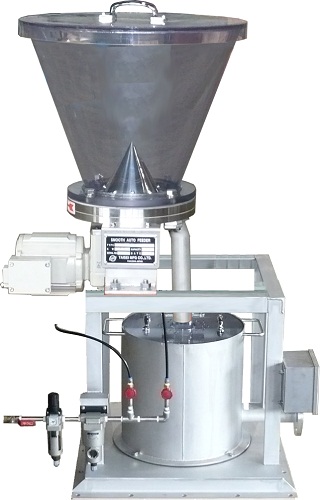 For the high polymer Automatic Dissolution system
(EP Type + Mixture decentralization)
Specification
供給量(Max)
Feed rate
モーター出力
Motor Power
ホッパー容量
Hopper Capacity
概略重量
Weight
EP・EA-15
60L/h
0.1kW
15L
35kg
EP・EA-20
120L/h
0.2kW
30L
50kg
EP・EA-25
240L/h
0.2kW
60L
70kg